In Memory
Kenneth W. Farris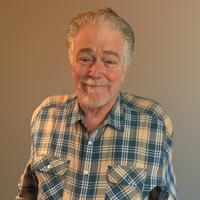 Kenneth Wayne Farris
January 28, 1950 ~ May 20, 2017 (age 67)
Kenneth (Ken) Farris, 67, of Baytown, passed away Saturday, May 20, 2017. He was born in Houston, Texas on January 28, 1950 to Aalon (Pat) and Sylvia Farris.
He is preceded in death by his father Aalon (Pat) Farris. He is survived by his mother Sylvia Farris, his wife, Penney Farris, three sons, Adam, Matthew, Patrick and daughter-in-law Jennifer, by a brother James, two sisters, Linda Alexander and Elaine Conaughty and many nieces and nephews.
When Ken retired from Exxon after 20 years he decided he would drive a school bus for only six months. 21 years later, "his six months were up" and he retired from being a bus driver where he was known as "Mr. Ken" or "Preacher Man." When the kids would get on the bus and ask, "What's up Mr. Ken?" He would answer, "Heaven's Up, Hell's Down and you get to choose, smoking or non-smoking." After recognizing he had six hours between his morning and afternoon bus runs he decided to invest in himself and began buying, restoring and reselling houses and transformed many homes throughout Baytown.
Above all what was most important to Ken was his family and his walk with the Lord. He was an ordained pastor and he shared the Gospel wherever he went. He participated in and later led a ministry on Sunday mornings in the Baytown jail for over 20 years. He volunteered and worked at KSBJ radio for 15 years, and volunteered at KHCB radio for 10 years. He volunteered in many ministries, including the Open-Door Mission, delivered food to shelters in Baytown, served as a prayer partner at Maranatha Church and served on mission trips.
Visitation will be Thursday, May 25, 2017, from 5-8 p.m. at Crespo Jirrels funeral home, 6123 Garth Rd, Baytown, TX 77521.
A celebration of life will be held Saturday, May 27, 2017, at 10:00 a.m. at Maranatha Church, 12319 Highway 146, Mont Belvieu, TX 77580.